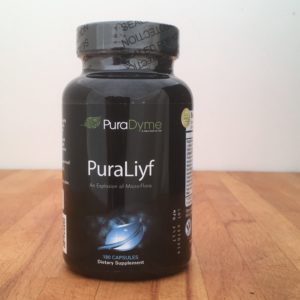 Probiotics are living micro-organisms, often called 'friendly bacteria', which compare to the natural bacteria that resides in the body and more commonly in the digestive tract. You've most likely consumed probiotics in yoghurt form, or one of those popular probiotic 'breakfast' drinks; but this is one step up from those.
Probiotics' versatile formula is enzyme-enhanced, offering a host of valuable health-related benefits including the ability to combat allergens, bloating and infection. PuraDyme Probiotics are perfect for reducing gum disease and bad breath too, as well as calming sore throats and strengthening loose teeth.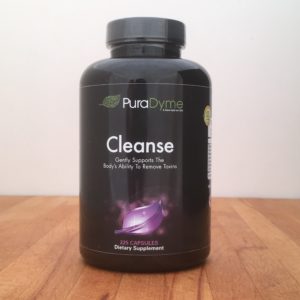 You recognise that maintaining a 'healthy gut' is essential to your overall health and wellbeing; it's something you need to consider on a daily basis. If you are searching for a natural detox supplement that gently cleanses, strengthens and renews the intestinal tract, then Puracleanse comprises a superior blend of herbs that soothe and heal, providing essential ongoing support to your body's immune system.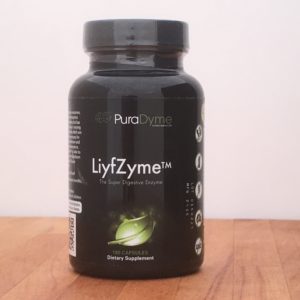 LiyfZyme is a plant-based formula comprising 16 ultra-powerful digestive enzymes, designed to benefit today's varied diets, particularly those which are enzyme-deficient. Enzymes are our body's key communicators, ensuring that nutrients are broken down and absorbed by the body, in order to promote optimum digestion. LiyfZyme is an all-natural digestive supplement – powerful, yet gentle – which makes it suitable for those who suffer with indigestion or heartburn to enjoy the many benefits of this superior digestion-enhancing formula.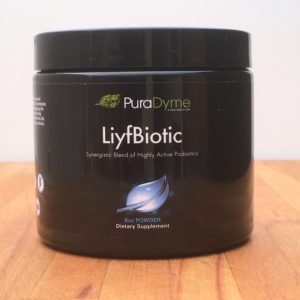 LiyfBiotic is the perfect daily aid to digestion and the key maintaining a healthy gut flora. This powerful formula comprises five 'synergetic' strains of friendly bacteria, which work in harmony to keep your intestinal tract healthy. Do you suffer from bad breath, gum disease or wobbly teeth? Then LiyfBiotic's multi-strain probiotic recipe can help regenerate your mouth's cells – use after flossing or cleaning your teeth.
As they say at PuraDyme: "It's not only the food in your life, but the Liyf in your food!"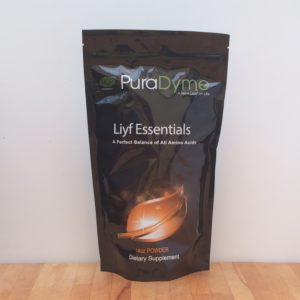 Wouldn't you like to look more youthful, feel healthier and enjoy more energy every day? Liyf Essentials includes all 21 amino acids – all the vital nutrients your body needs to ensure balanced nutrition. Liyf Essentials is the perfect addition to any health-conscious 'chef's kitchen'; use it in delicious smoothies, soups, dressings and your own nutritious recipes!
PuraDyme Reviews
What are people saying about PuraDyme online? Check out the latest reviews and recipes and join in the conversation on Twitter.
PuraDyme UK
Here at The Raw Builder Store, all your favourite products are a mere click away. If you have any questions about PuraDyme products, or any aspect of The Raw Builder lifestyle, I will be pleased to answer them. You can call me on: 07889 908525,  or connect with me via the Contact form on this site.